For many people attending Relay For Life, the most moving part of the event is the Candle of Hope Ceremony.
As the sun sets over campsites and team members complete laps, the night is brightened by the glow of illuminated bags, each of which has a special meaning to the person who decorated it.
Some celebrate the survivorship of those who have battled cancer and have lived to tell their stories.  Many commemorate the lives of those who have been lost to this disease.  All represent someone special who has been profoundly affected by cancer and the family and friends who continue to fight back in their honour.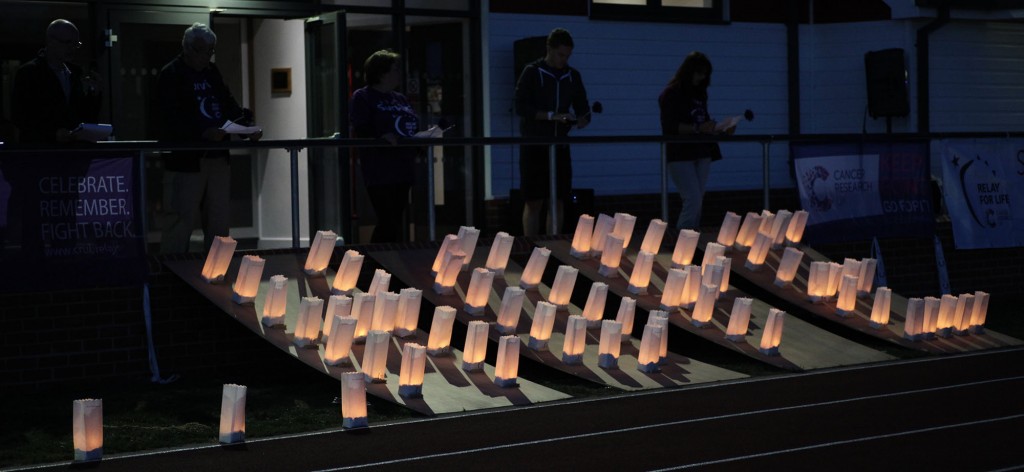 Why a Candle in a Bag?
The paper bag represents our thick skin – what you need when you hear a cancer diagnosis
The sand offers us a firm foundation when we feel weak and falter.
The candle is as solid as a rock.  It's what our family, friends, doctors and nurses are to us
The flame is the light of hope that a cure will be found
Fills the burning desire in each of us to extinguish cancer NOW!
The Candle of Hope Ceremony is a time for reflection, grieving and hope
Please encourage your team to pass out Candle Bags for a donation.
We will collect decorated bags on team nights, ready for the ceremony for those unable to attend.